FREE SHIPPING ON ORDERS OVER $50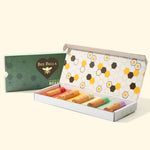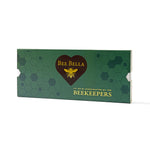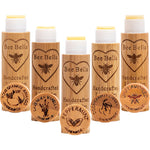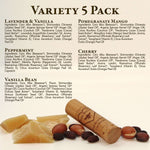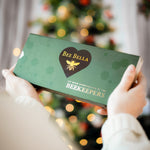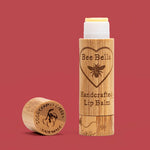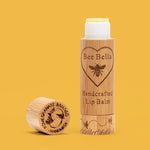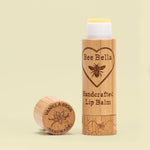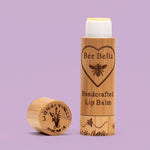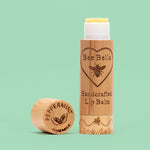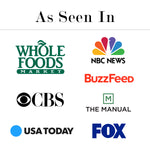 Variety 5 Pack of Lip Balm Gift Box
Regular Price

$37.50

Sale Price

$37.50

Regular Price

Unit Price

per
Can't decide what flavor to get, why not get all five of our flavors that are offered year-round! The variety 5 pack of lip balm comes in a ready to gift box that will impress anyone on your list, year-round!
Lavender Vanilla- In today's hectic world it keeps getting harder and harder to find a way to relax and unwind. Imagine if you could take the scent of lavender with you wherever you went? By using the finest quality lavender oil sourced straight from Bulgaria, this lip balm is the answer to your prayers!
Door County Cherry- Have you ever enjoyed the unbridled pleasure of chocolate covered maraschino cherries? Well, Bee Bella has captured that hypnotic scent in our Door County Cherry Lip Balm. Careful though! This lip balm may cause your lips to be irresistible to your significant other!
Peppermint- Not your everyday peppermint lip balm! Made with Raw Fair Trade Cocoa Butter and a rare strain of Peppermint Oil famous for its sweet aroma, this lip balm has the aroma complexity of a luxurious perfume and unbeatable smooth application.
Pomegranate & Mango- Bee Bella created this lip balm for those (OK, we mean us!) who need to mentally escape the dog days of Wisconsin's harsh winter. Once you've applied this invigorating balm not only will your lips be protected from the elements but you'll enjoy the tropical fragrances of a Caribbean Beach! 
Vanilla Bean- Our vanilla bean is reminiscent of buttercream frosting on top of a cupcake. It's a little treat for your lips. It's the moisturizing boost they crave without the sugar crash. So go ahead and indulge to your heart's content. Your lips will thank you.
Lavender & Vanilla  
Ingredients: Cera Alba (Beeswax*), Simmondsia Chinensis (Jojoba) Seed Oil*, Argania Spinosa Kernel Oil* (Argan Oil), Cocos Nucifera (Coconut) Oil*, Theobroma Cacao (Cocoa) Seed Butter*, Lavandula Angustifolia (Lavender) Oil, Aroma, Lanolin, Rosmarinus Officinalis (Rosemary) Leaf Extract*, Tocopherol (Vitamin E), Citrus Aurantium Dulcis (Orange) Peel Oil
Peppermint 
Ingredients: Cera Alba (Beeswax*), Simmondsia Chinensis (Jojoba) Seed Oil*, Argania Spinosa Kernel Oil* (Argan Oil), Cocos Nucifera (Coconut) Oil*, Theobroma Cacao (Cocoa) Seed Butter*, Mentha Piperita (Peppermint) Oil, Lanolin, Rosmarinus Officinalis (Rosemary) Leaf Extract*, Tocopherol (Vitamin E), Citrus Aurantium Dulcis (Orange) Peel Oil, Capsaicin
Vanilla Bean
Ingredients: Cera Alba (Beeswax*), Flavor, Simmondsia Chinesis (Jojoba) Seed Oil*, Argania Spinosa Kernel Oil* (Argan Oil), Cocos Nucifera (Coconut) Oil*, Theobroma Cacao (Cocoa) Seed Butter*, Tocopherol (Vitamin E), Helianthus Annuus (Sunflower) Seed Oil*, Rosmarinus Officinalis (Rosemary) Leaf Extract*, Lanolin, Citrus Aurantium Dulcis (Orange) Peel Oil
Pomegranate Mango
Ingredients: Cera Alba (Beeswax*),  Simmondsia Chinensis (Jojoba) Seed Oil*, Argania Spinosa Kernel Oil* (Argan Oil), Cocos Nucifera (Coconut) Oil*, Theobroma Cacao (Cocoa) Seed Butter*, Mangifera Indica (Mango) Seed Butter, Aroma, Lanolin, Rosmarinus Officinalis (Rosemary) Leaf Extract*, Tocopherol (Vitamin E), Citrus Aurantium Dulcis (Orange) Peel Oil
Cherry
Ingredients: Cera Alba (Beeswax*), Simmondsia Chinensis (Jojoba) Seed Oil*, Argania Spinosa Kernel Oil* (Argan Oil), Cocos Nucifera (Coconut) Oil*, Theobroma Cacao (Cocoa) Seed Butter*, Aroma, Lanolin, Rosmarinus Officinalis (Rosemary) Leaf Extract*, Tocopherol (Vitamin E), Citrus Aurantium Dulcis (Orange) Peel Oil
Causes Close To Our Heart

As Seen In